Power SolutionsShelf Rectifiers
19" 1U Shelf Type Rectifier
Product Features
19''1U sub-rack, easy to be embedded into all standard telecom equipment
Up to 2.2kW system capacity
Up to 0.99 power factor
Intelligent fan-cooling
Rectifier modules hot-swap
N+1 rectifier module redundancy
Advanced batteries monitoring and management
ECO mode
High power density
AC Input Specifications
AC Input
80Vac~300Vac
Input current
≤6.9A(Per rectifier)
Frequency
45~65Hz
THDi

< 5%@full load
< 10%@half load
Rated input and output voltage
General Specifications
Operating Temperature
-40 to +70°C (-40°F to +158°F)
Storage Temperature
-40 to +85°C (-40°F to +185°F)
Humidity

Operating: ≤95% non-condensing
Storage: ≤99% non-condensing

Dimensions
482.6W(19") x 44H (1U) x 279.5D
Weight
≤ 5kg (Without Rectifiers)
Protection Level
IP 20
DC Output Specifications:
Output Voltage
-53.5V Rated output voltage
Output current

-53.5V float voltage
-56.4V boost voltage
≥ 40A

Voltage Regulation
≤ ±1%
Current Sharing
≤ ±5%
Efficiency
≥ 91%
Ripple and Noise
≤ 200mV Peak-Peak
Psophometric noise
≤ 2mV
Option
DC distribution

5*10A/1P+2*20A/1P fuses for load
2 fuse for battery, the rating of load fuse is 20A
BLVD & LLVD1 (Optional), Front operation and front connection

AC Distribution
AC input mode : 1*IEC C14 socket, Front access and Front connection
Low Voltage Disconnect
80A Bi-stable contactors should be used as BLVD
Output Protection
Short-circuit protection, Overload protection
Rectifier
SP 48/1160, SP 48/1100, SP 48/290
Dry Contact
2 relay outputs, NO+COM
Digital Input
2 DI
Interface
LCD
Temp Sensor
2
Rectifier Module (48V / 1100W)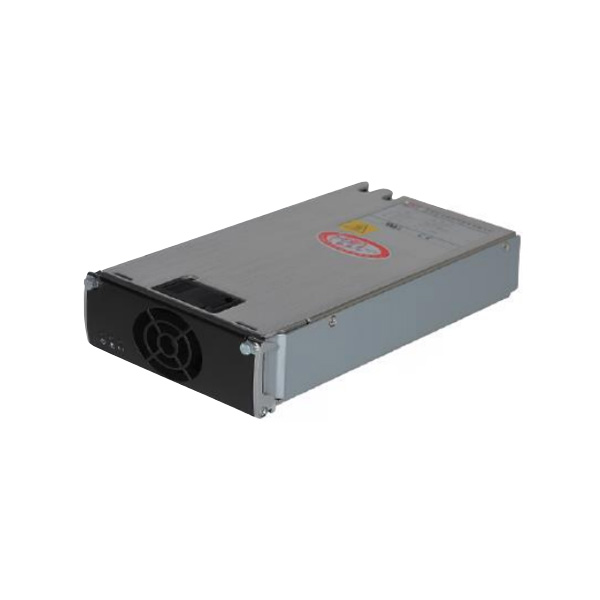 Product Features
High efficiency and high power density92% efficiency and 20.15W/in3 power density.
Digital controlDigital primary and secondary control, realize excellent monitoring and regulation.
High reliability designOne fan front-to-back air flow with latest thermal solution and experienced design
Disconnect mains when hazardous inputSmartPowerⅠ48/1100 will disconnect mains to protect itself when it can not sustain the input voltage.
Excellent EMC performanceLower interference and excellent susceptibility give module better compatibility.
Global approvalsMeet CE, UL and TUV standard.
Input Specifications
Voltage
80~300VAC (Norminal 220VAC)
Frequency
45Hz ~ 66Hz
Input Current

< 5.6Arms at 220VAC input
< 6.9Arms at 176VAC input

Power Factor
> 0.99
THDi
< 5%
Standards & Approvals
Safety
IEC60950-1 UL60950-1 EN60950-1
EMC

EN55022 ClassA (emission)
IEC61000-3-2
IEC61000-3-3
IEC61000-4-2 (electrostatic discharge)
IEC61000-4-3 (radiate immunity)
IEC61000-4-4 (EFT)
IEC61000-4-5 (surge immunity)
IEC61000-4-6 (conducted immunity)
IEC61000-4-8
IEC61000-4-11

Environment

ETSI EN 300 019-2 (-1,-2,-3)
ETSI EN 300 132-2
Telcordia NEBS GR63 CORE Zone 4
RoHS compliant
Output Specifications
| | |
| --- | --- |
| Voltage | 42~58V DC (Norminal 53.5V DC) |
| POWER | 1100W |
| Maximum Current | 21A at 53.5VDC |
| Static Voltage Regulation | < 0.6% |
| Dynamic Voltage Regulation | < 5% for 10%~90% load, regulation time < 50ms |
| Ripple | < 200mV peak to peak |
| Psophometric | < 2mv |
| Current Sharing | < 5% |
| Hold up time | > 10ms |
| Startup time | 3~8S |
| Efficiency | 92% |
General Specifications
Operation temp
-40°C ~ +75°C
Storage temp
-40°C ~ +85°C
Relative humidity
< 95% (non-condensing)
Altitude
4000m
IP level
IP 20
Input protection
6KA lightning protection
Output protection

59 ± 1 Vdc Overvoltage shutdown
Short circuit proof
Output fuse

Isolation

3.0KVAC-input and output
1.5KVAC-input and earth
0.5KVAC-output and earth

Cooling
One fan (front to back airflow)
Fan speed
Temperature and output current regulated
MTBF
> 300,000 hours (T_ambient:25°C) Telcordia SR-332 Issue 1
Acoustic noise
≤ 55dB at 220VAC input and full load (T_ambient < 30°C)
Dimensions
108W x 41.5H x 208D (mm)
Weight
1.2Kg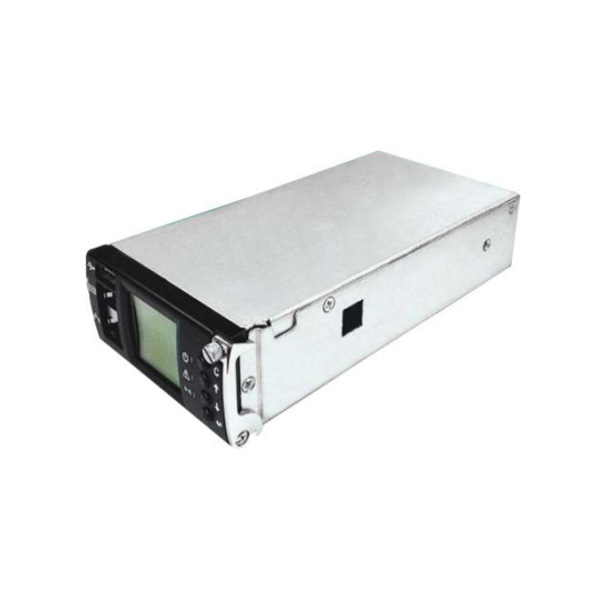 Product Features
Voltage range18~75 Vdc
Operating temperature-20 to +65°C
Voltage, Current5x Voltage, 3x Current, 2x Temperature
Digital inputup to 8
LVDUp to 2
Digital outputUp to 7
Local user interface3 LEDs, 4 buttons, 2.4#LCD (128x128 dots)
LanguagesMulti Language
Functions
System

LVD functions, up to 4
User configurable alarms and setting
Event log for 1000 entries with time and data
password management

Battery

Temperatur compensated float charge
Low voltage disconnection
Automatic Capacity test
Charging current limitation
Boost and equalize charge

Rectifier

Individual rectifier information and control
Remote control and voltage adjustment by controller
Standards
Safety
EIC60950, UL60950, EN60950
EMC

EN300386 Class B (emission)
EN300386 Class A (conducted immunity)
IEC61000-4-6 (radiated immunity)
IEC61000-4-4 (fast transients)
IEC61000-4-2 (electrostatic discharge)
IEC61000-4-3

Rmonics

EN 61000-3-2
Environment
ETSI EN 300 019-2 (-1, -2, -3)
ETSI EN 300 132-2
General
Humidity

Operating : ≤ 95% non-condensing
Storage : ≤ 99% non-condensing

Storage Temp
-40 to +85°C
MTBF
> 300000h (T Ambient : 25°C)
Cooling
Natural air fbw
Weight
420g
Dimensions
86.5W x 182.5D x 41.5H (mm) (1U*2U)
Remote monitoring and Control
| | |
| --- | --- |
| Communication | RS232, RS485, TCP/IP, CAN, USB |