Lighting SolutionsTwin Followspot Total System
Moving Head Lights (BSW 200)
200W LED source, 4.5x times brighter than the popular 7R bulbs ; and with a 1080p Wireless Camera.
Service providers can use the cameras to record crowds or performers from a unique perspective, particularly good for promo videos.
In the spirit of universality, the camera on the Light can be accessed via a standard Web Browser, an IP Cam app or our I2R Tech GUI App.
The lights also come with features such as a Wide zoom range (perfect forfollowspotting), 9 Colors wheel, 9 Fixed Gobos wheel, 7 interchangeable (customizable) rotating Gobos, 3-face Prism Lens, Frost Filter and Motorized Focus and Zoom.
Integrated D-fi communication for wireless features.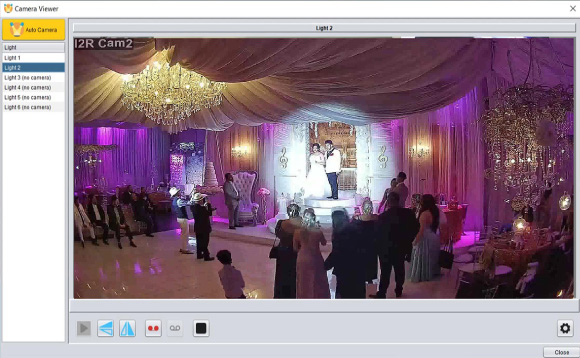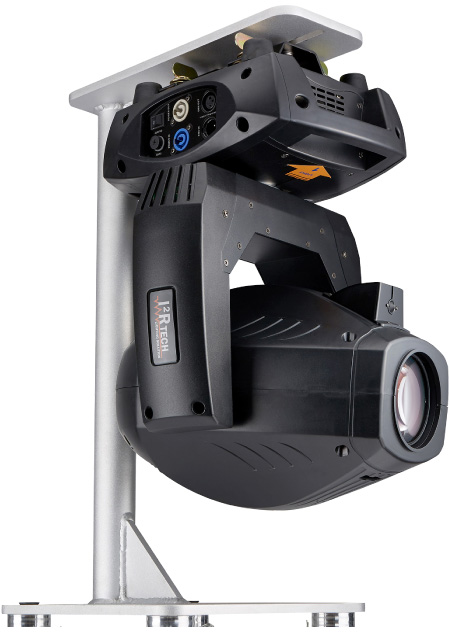 200W LED (4.5x times brighter than 7R)
Moving Head with 1080p Wireless Camera
Voltage
100-240V 50-60Hz
Total Consumption power
300W / Yilong Optics
Channel
18 DMX Channels
Camera
1080p Wide Angle Wireless Camera
Light Source
200W LED (Extremely bright, 4x times brighter than 9R), 50000h
Color Temperature
7500k / 0-100% Linear Dimming, +Strobe (1-25) / sec
Color Wheel
9 color + open
Gobos Wheel
9 fixed gobos + open / 7 rotating gobos + open (customizable)
Prism
3 facet prisms, with bidirectional rotation
Frost Filter
Spot soft & natural
Zoom
Beam angle (3.5 - 40)°
Focus

Motorized HD linear regulation
Control / Macro programs
DMX512 / master-slave / auto-run / voice-activated

Horizontal
540°, resolution 8bit / 16bit
Vertical
240°, resolution 8bit / 16bit
Housing protection class
Ip20
Size
320 X 235 X 550mm
Weight
15.4kgs